Epitech participates to NAFSA Conference and Expo 2023
Every year, Epitech proudly takes part in the prestigious NAFSA Conference and Expo, an event that brings together leaders and innovators in international education from around the world. This year's edition, held from May 30th to June 2nd in Washington, D.C., showcased the unwavering commitment of Epitech to fostering global partnerships, empowering students through international mobility, and shaping the future of education.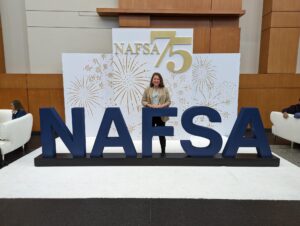 Embracing Global Opportunities
As the grand entrance to the conference venue welcomed participants, the air was filled with anticipation and excitement. Epitech, as an institution deeply invested in providing a comprehensive international experience for its students, was delighted to be part of this dynamic gathering. This annual participation reaffirms our dedication to exploring and embracing global opportunities that enhance the education we offer.
Cultivating International Partnerships
NAFSA offered a platform for Epitech's Regional Manager Americas, Katherine, to connect with esteemed colleagues and establish valuable partnerships with universities from all over the world. Notable among these partnerships are Universidad Panamericana, Jonkoping University, and San Marcos University, to name just a few. These collaborations not only expand the reach of our institution but also enable students to benefit from an enriched academic experience that transcends borders.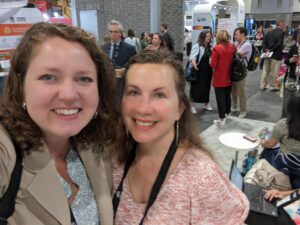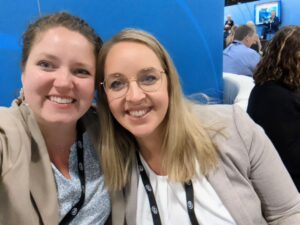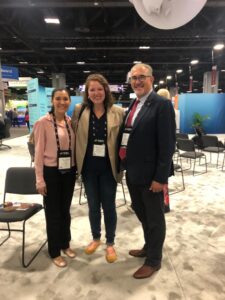 Epitech's Commitment to International Mobility
At Epitech, we believe in equipping our students with the skills and perspectives necessary to thrive in an interconnected world. The 4th-year international mobility program serves as a vital component of our curriculum, allowing students to immerse themselves in diverse cultures, academic systems, and professional environments. The NAFSA Conference reinforced our dedication to this program, as it showcased the transformative impact that international experiences have on our students' personal and professional growth.
Inspiring Global Citizenship
NAFSA was an inspiring gathering where educators, thought leaders, and students came together to share insights, exchange ideas, and promote the importance of global education. Through the conference's engaging discussions, interactive sessions, and thought-provoking presentations, Epitech reaffirmed its commitment to nurturing global citizens who are equipped to tackle the challenges of a rapidly changing world.
Looking Ahead
As Epitech bids farewell to yet another successful NAFSA Conference and Expo, we are excited about the future opportunities that lie ahead. Our participation in this esteemed event has further solidified our commitment to providing our students with a truly global education. We will continue to forge new partnerships, expand international mobility programs, and inspire our students to embrace the world as their classroom. Epitech remains steadfast in its mission to empower the next generation of global leaders who will shape the world for the better.
Stay tuned for more updates on the exciting international opportunities that await our students at Epitech!